The Church's Role in Adoption
Jun
9
By: Johnston Moore, AFL Adoption/Orphan Care Consultant
AFL has always recognized the importance of supporting and promoting adoption in the fight to prevent abortion. When a woman faces an unplanned pregnancy and doesn't want, or believe she's able to parent her child, we feel it's especially important to come alongside her to help her choose an adoption plan for her child.
As God loves each and every child in and outside of the womb, our care for children must extend beyond ensuring that they are not aborted (as vital as that is!). As people who have benefited from being adopted through Jesus into God's forever family (Ephesians 1:4-5, Galatians 4:7), adoption should play a critical role in the Church's life witness.
Children were designed to live in safe, loving, nurturing homes. In a world which increasingly disregards the best interests of children, the Church must step up and provide the homes and support that will help them live the lives God intended for them. Wherever children and families struggle, the local Church has a crucial role in helping them, not only meeting their physical needs, but especially when it comes to their spiritual well-being.
There are so many ways Christians can engage with vulnerable children and families. We can become mentors, or tutors. We can collect and donate supplies they need for school and more. We can build relationships with young adults who have aged out of the foster care system and support them in various ways, and help them find community within a local church. And, of course, we can prayerfully consider opening our homes to children and youth by becoming foster parents, and possibly adoptive parents.
We can also support the biological parents of children in foster care. We can mentor them. We can help them with resources they need to better parent their children. We can help them with needed supplies. We can pray for them and encourage them as they try to reunify with their children. We can invite them to become a part of our local church so they have the support and community they need to help them moving forward.
Another tangible way to help children is by donating to the Anglican Adoption Fund (AAF). At AFL, we don't want finances to stand in the way of any loving, Anglican family who feels called to open their home to a child through adoption, so the AAF is in place to help. If you would like to learn more, or if you'd like to donate or apply for an adoption grant, please visit https://anglicansforlife.org/issues/orphans-and-vulnerable- children/adoption/anglican-adoption-fund/ or scan the QR code below.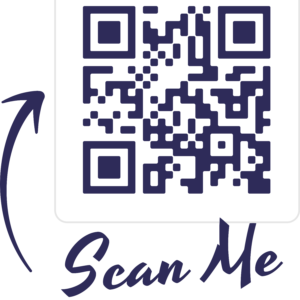 AFL recognizes the great needs of children and families in the foster care system, as well as the children voluntarily placed for adoption and their birth parents, and children in overseas orphanages. We also recognize God's call on the Church to meet the needs of hurting children and families. We want to partner with Anglican churches across the ACNA to help you start a ministry serving children in foster care, or other vulnerable children, or to partner with other ministries already at work in your communities.
We can help your church:
• Recruit foster and adoptive families.
• Support foster and adoptive families.
• Provide much-needed items and resources for struggling families.
• Become trauma-informed.
• Get connected with local church networks, as well as national movements and orgs.
• Connect with, and help, local child welfare agencies.
If you want to learn more about foster care, adoption, or international orphan case, please get in touch with us at Adoption@AnglicansForLife.org or call 412-749-0455.