Tania de la Cantera: a book review and invitation
Apr
22
This post is first in a series of book reviews highlighting works by SAMS missionaries. These books will be available at our SAMS Dinner in September! You won't want to miss it!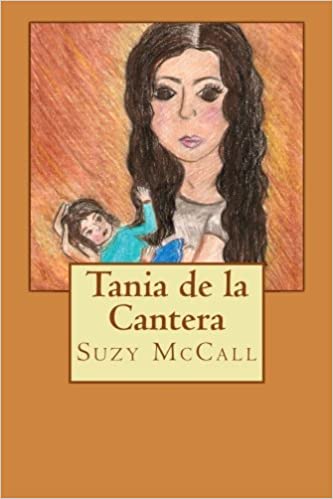 Tania de la Cantera
By Suzy McCall
Book Review by Denise Cox
Life in a poor urban neighborhood in Honduras is complex and filled with both joy and sorrow. In this fictional story of one family's day to day experiences, SAMS Missionary Suzy McCall vividly portrays life in a poor Tegucigalpa neighborhood. The story swiftly draws one in, as in each chapter one longs to know how the life of Tania will turn out. Her teenage mom and dad, her rough grandmother, and kind neighbor are all portrayed with realistic clarity. This fictional account provides a deeper understanding of the pressures faced by those living in poverty in Central America.
YOU ARE CORDIALLY INVITED TO JOIN US AT THE
SAMS-USA CELEBRATION
RECEPTION, AUTHOR'S BOOK SIGNING AND DINNER
Thursday September 22, 2022
Ridgecrest Conference Center
FLOOR 2 JOHNSON SPRINGS BUILDING
(Reception and book signing are in the room on the left and dinner is in the room on the right. Signs will clearly mark each event.)
4:00 PM reception where you can meet missionary authors and receive signed books.
This will be followed by dinner and special guest speakers. The event will end at 6:45pm.
The whole event, including the books, is complimentary! You may donate as you feel led to partner in the ministry of SAMS.
We look forward to visiting with you!
Immediately preceding:
The New Wineskins Global Missions Conference
September 22-25, 2022
AT RIDGECREST CONFERENCE CENTER
IN RIDGECREST, NC
Questions? Email info@sams-usa.org