Be a Neighbor, Get a Neighbor
Nov
6
As Cameron and Roberto Vivanco serve in ministry in Ecuador, they have found that people return kindness for kindness. In Ecuador, children often lack the basic resources which are required for school – such as textbooks, uniforms or supplies. Without these items, children can't attend school. The Vivancos work with local clergy to help equip children in the nation's capital, Quito, with the supplies they need. They provide micro-scholarships through their ministry Education = Hope (E=H). In the summer of 2019, the Vivancos planned a large festival bringing together students in their ministry. Cameron shares how parents of students responded to the festival invitation:
"We had a children's festival for students of two of our ministry sites with E=H – all in all about 80 students. There were games and dancing and prizes, but the very best part was the parents and volunteers. We thought we would need about 20 volunteers to run everything. We ended up with over 50 parent volunteers alone. I tried to thank them for helping, but they kept coming to me to thank me for the opportunity to give back. They are so thankful for E=H and the micro-scholarships and were thrilled to be able to help us with something."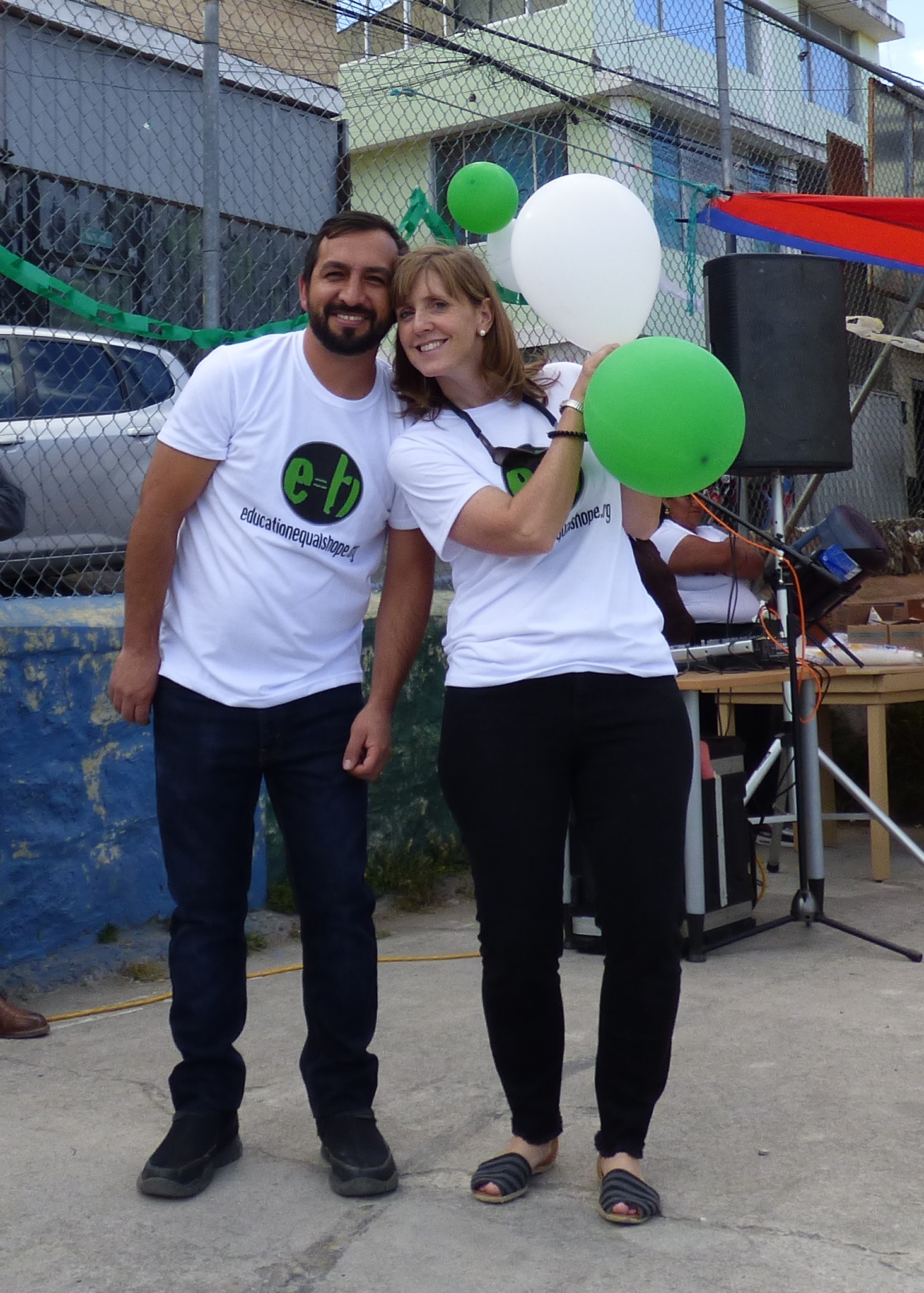 When COVID-19 hit Ecuador in March 2020 and the country locked-down, the Vivanco's ministry helped 170 families in Quito to cope. Many lost their already meager sources of income. The Vivancos coordinated the delivery of groceries and supplies to help families every two weeks. SAMS' World Relief Fund provided a grant to support this effort. In the midst of the pandemic, the Vivancos are providing data plans to help students continue their education. This allows students to access virtual lessons from home. In the face of suffering from the pandemic, Cameron and Roberto weave ties of community support that will help carry these neighborhoods through.
The Vivanco's ministry has resourced other local ministries, such as a home for at-risk teens. Students in a residential program have been able to continue their high school and college education through new computers provided by E=H. As these young men study and live together, they are discipled in Christ. These youth, by God's grace, can one day give back to their communities in Ecuador. Discipleship and education are gifts that keep on giving.