Welcome to the Neighborhood
May
9
On Saturday afternoon, Mary and I arrived home to UCU campus in Mukono after spending 2 nights near the airport in Entebbe. We were greeted by smiling faces and hugs from our neighbors and friends who came by to greet us.
I have enjoyed getting to familiarize myself with the campus and had the opportunity to meet several of the faculty and staff the last few days. Warm and welcoming are the trademark characteristics of the people here in Uganda.
We also have some four-legged neighbors who like to avail themselves of the fruits in our garden and also the fruit in the nearby trees (mangos are everywhere right now). While more exotic (to me), people talk about the monkeys like we do the squirrels in Texas, a little perturbed that they are eating our fruit or in the squirrels' case, hiding nuts in our flower pots. At a barbeque with the Entrepreneurship faculty last night, my favorite quote of the evening was "We can't sit outside because the monkeys may throw mangos at us." These monkey friends like to pick mangos, take a bite, and if they are not yet ripe, throw them down to the ground below.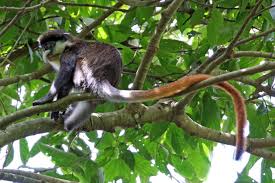 This is a picture borrowed from Wikipedia because I haven't gotten a close-up photo of one of these guys yet! They're always on the move!
Yesterday, I woke up to a rooster crowing on our neighbor's patio. A few hours later, this neighbor kindly brought over some homemade chicken in a tasty broth and matoke (a traditional Ugandan dish of steamed bananas that tastes a little like mashed potatoes) to share.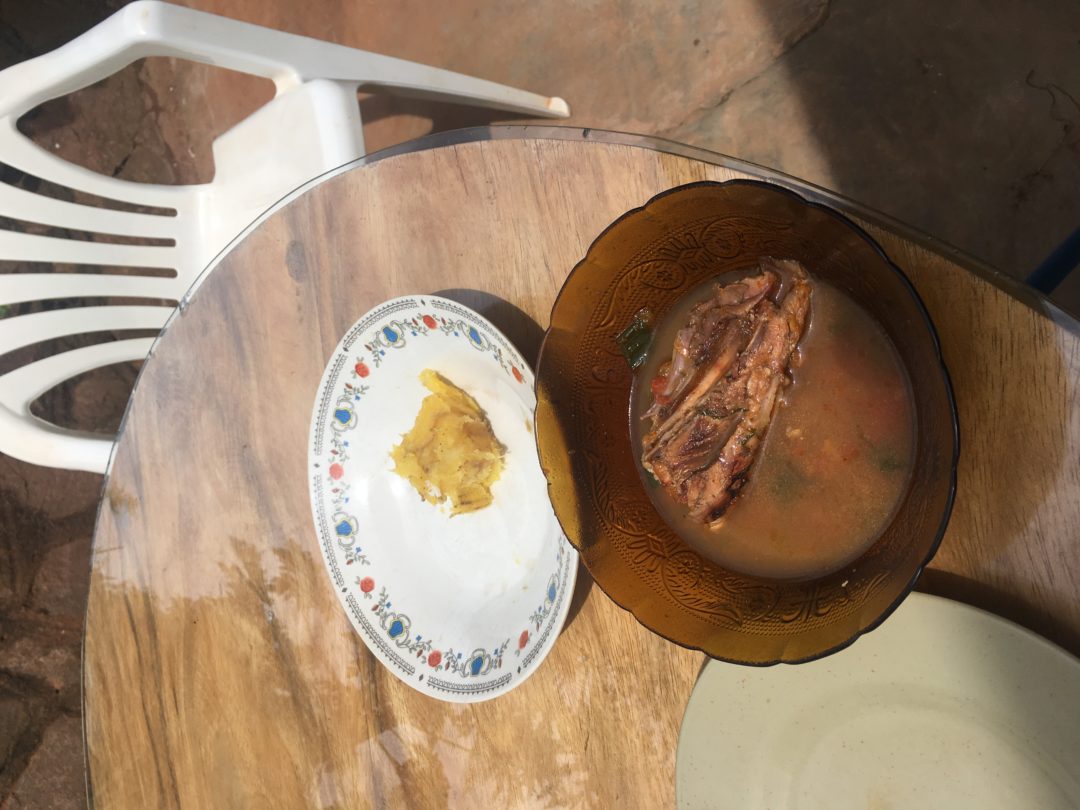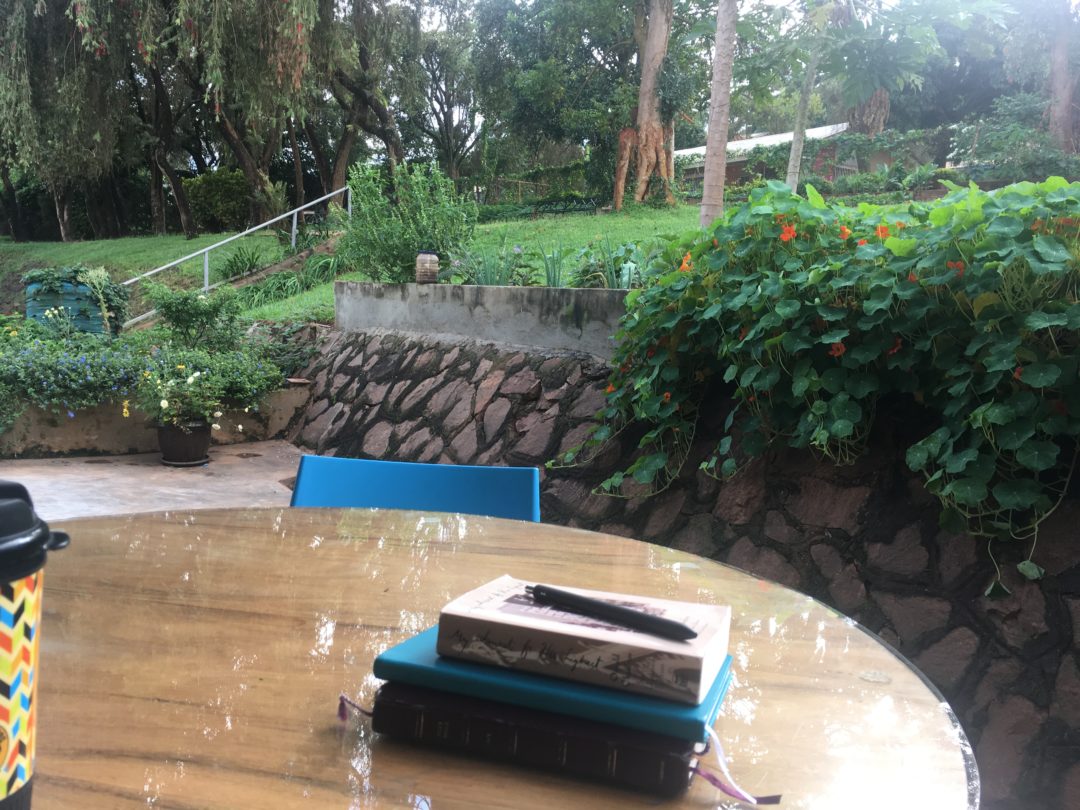 Our back patio is one of my favorite places at this new home. It's surrounded by a garden full of herbs and fruit (thyme, basil, parsley, strawberries, gooseberries, leeks, eggplant, cucumber, green onions, and more). It will be fun to cook with such a fresh assortment just outside the kitchen. It's also a lovely location for quiet time with the Lord and for our group prayer and bible study each morning.