2016 Annual Report Summary
Apr
1
Looking back at 2016, we are grateful for many opportunities that Uganda Partners has had to support Uganda Christian University and to connect you, our partners, with the needs and vision of UCU.
In the following "photo-report," we'll walk through the highlights of 2016 chronologically but we trust that you will continue to see our main purpose throughout–supporting a center of excellence in the heart of Africa.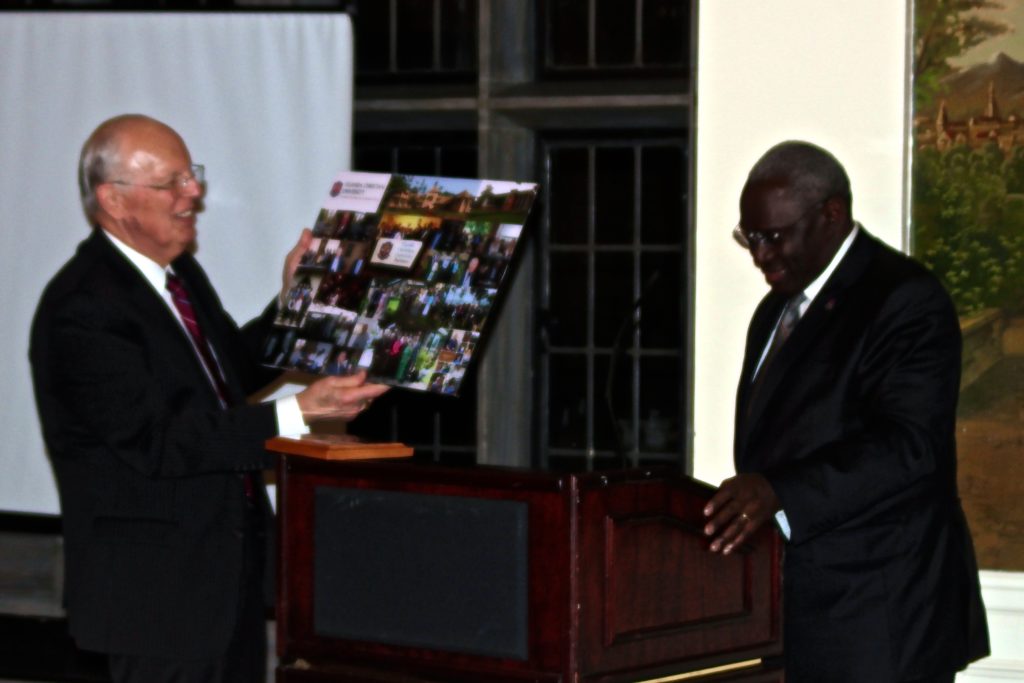 In February 2016, Uganda Partners helped host a farewell fundraising dinner for Sherman White (the founding board President) with the proceeds benefitting our Multiplying Talents Fund and a UCU Business scholarship.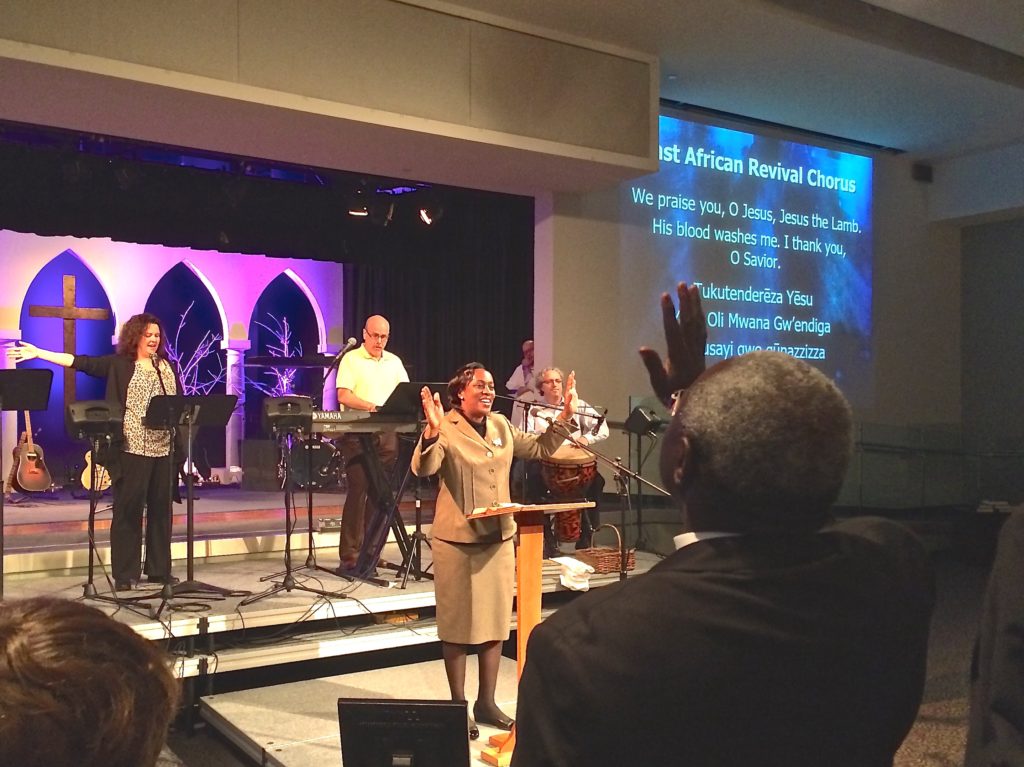 Dr. John Senyonyi and his wife Dr. Ruth Senyonyi were invited to help lead worship at a number of our partner churches during their month of visiting the U.S. (Pictured above, Ruth is teaching a popular East African revival song to a congregation at St. Stephens, Sewickley). Uganda Partners helps facilitate the connections and travel for this annual trip.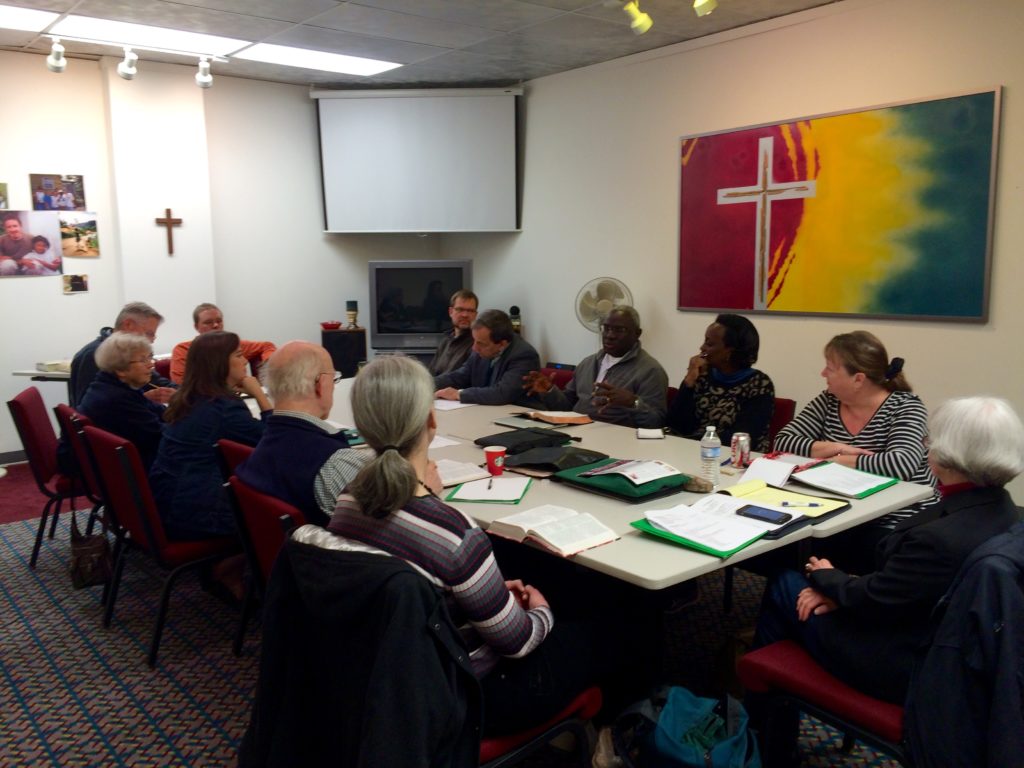 An important part of Dr. Senyoni's February visit is the annual in-person Uganda Partners board meeting.  Dr. Senyonyi is sharing the needs and priorities of UCU with the board.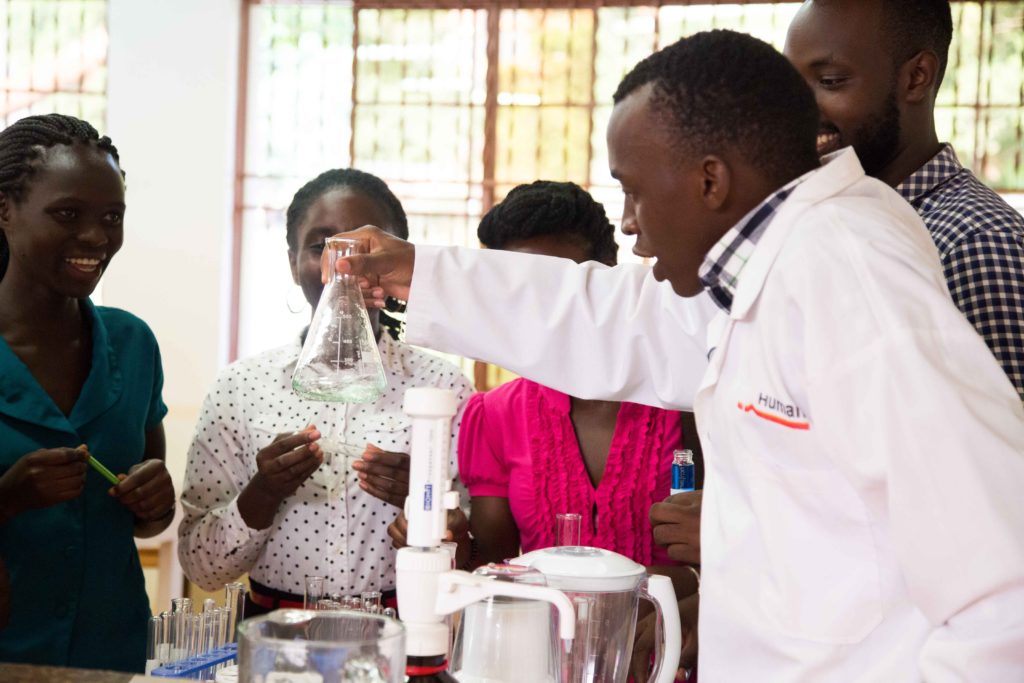 One of those priorities is the development of laboratory resources for the science department and for the medical school which is underway.  In 2016, Uganda Partners used matching grant effort to raise funds for laboratory equipment at UCU.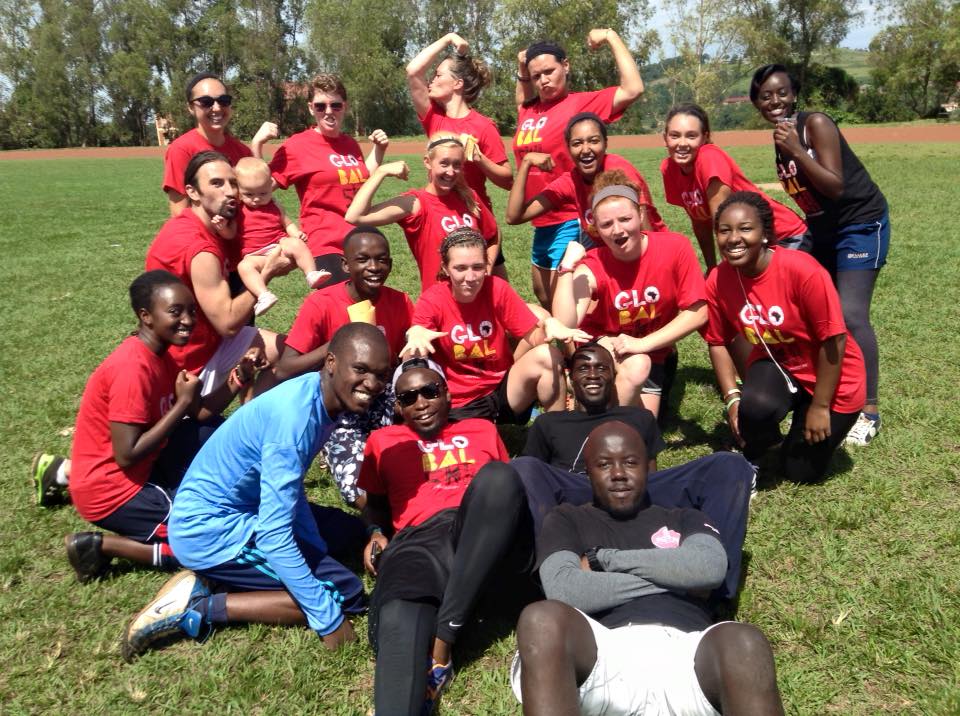 In April, Uganda Partners coordinated our second annual Global5K, which is a fundraising effort aimed at coordinating current students at UCU and alumni of UCU to participate in a 5K with proceeds going to UCU Honours College Scholarship Fund.  As you can see from the map below, it really was a "Global 5K!"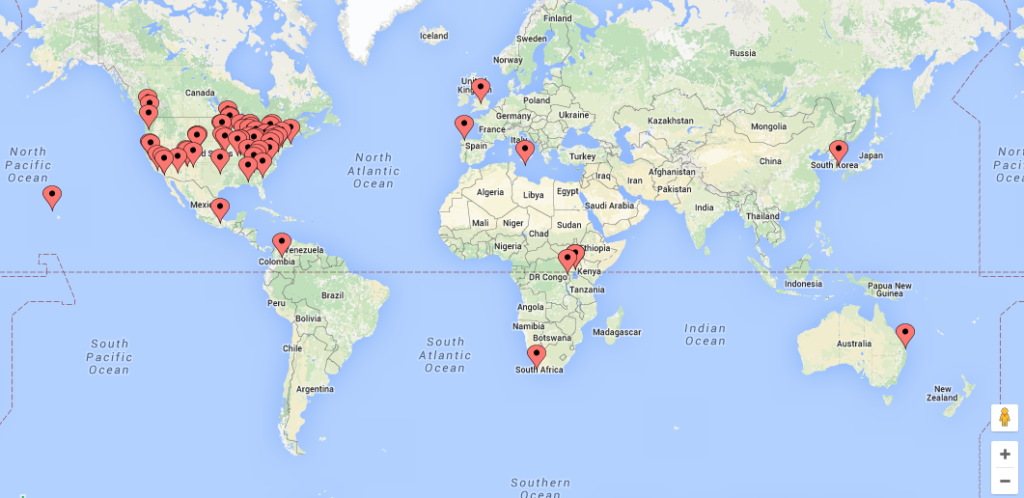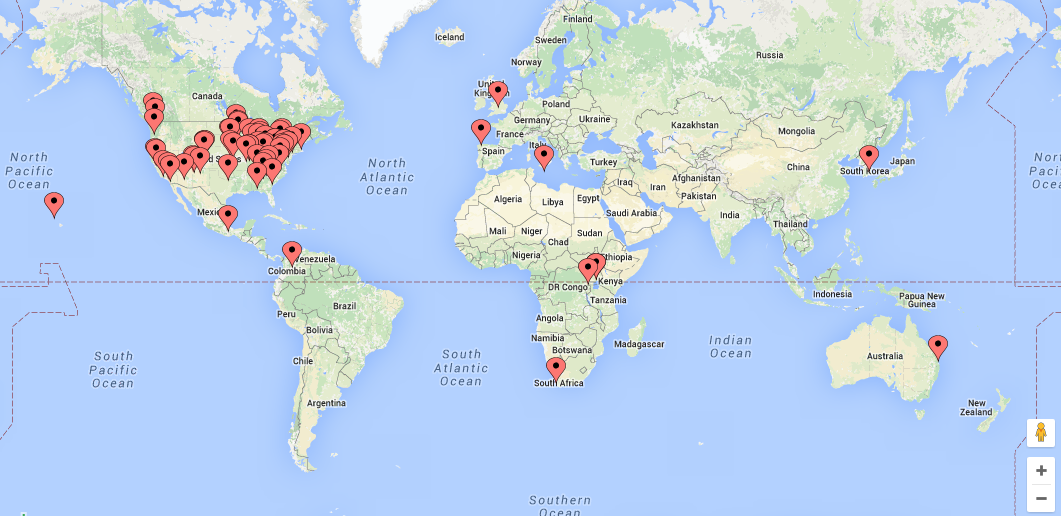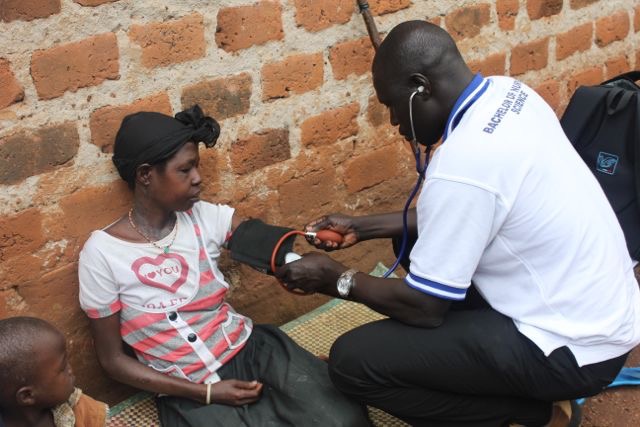 Uganda Partners continues to work with UCU's Nursing Department to secure funds and donors to support their efforts to add community nursing into the curriculum and field requirements for Bachelors Nursing students.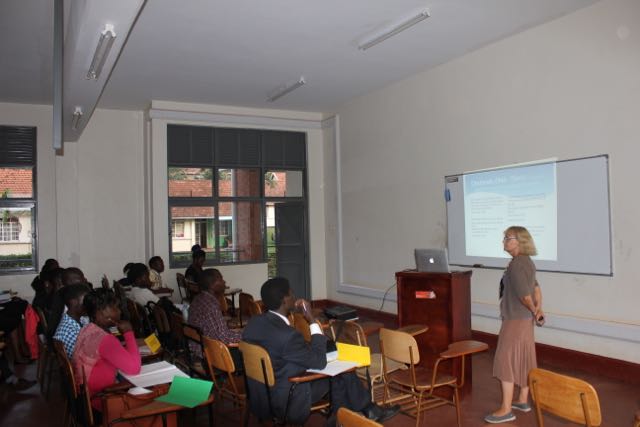 Uganda Partners is grateful for our partnership with Patty Huston-Holm, who has returned for a second year to assist with writing workshops.  This year she brought a colleague who taught grant-writing workshops for graduate students trying to secure funds for research.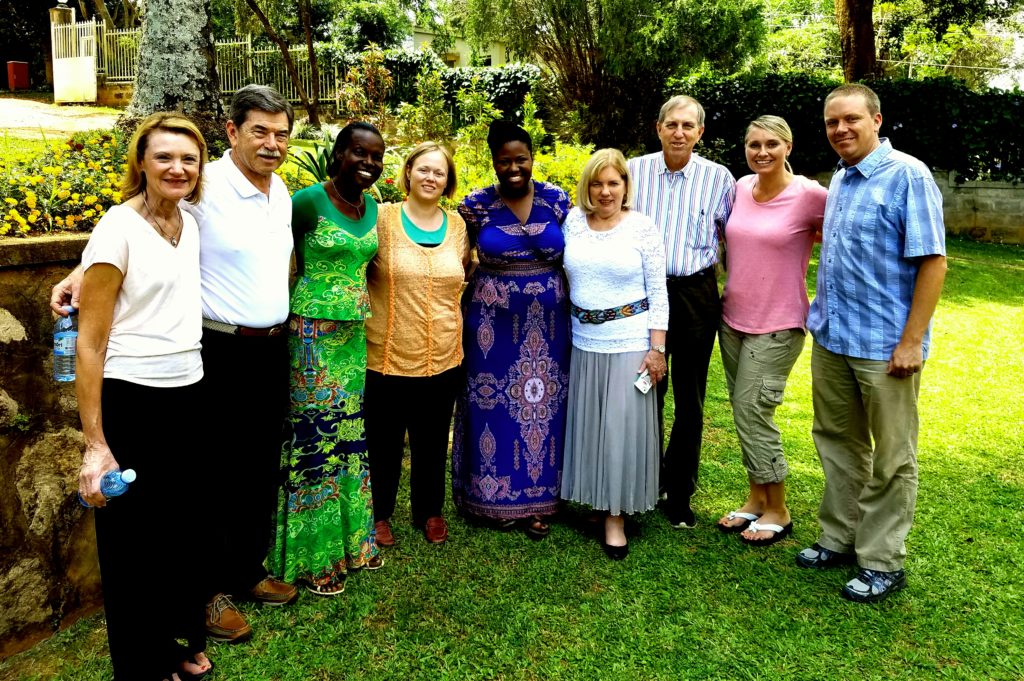 Mark Bartels assisted Tom and Jayne Gurley in hosting a team from St. Andrews, Mt. Pleasant, SC.  This team of working professionals learned what their profession looked like in Uganda as well as how UCU seeks to educate and prepare their students for their field.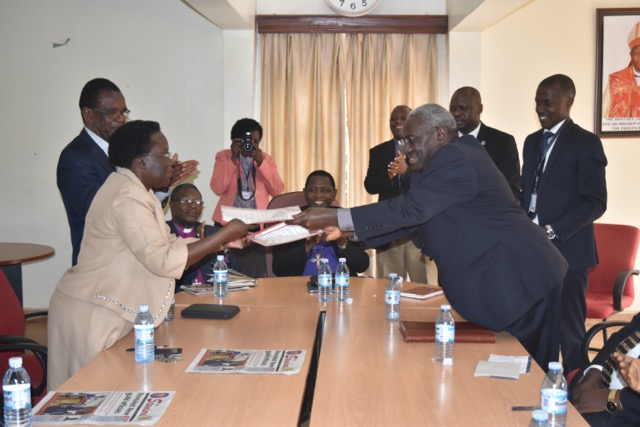 Uganda Partners is in the preparatory stage of discerning how to best develop and support the exciting news that UCU is working together with Mengo hospital (the oldest, largest Anglican hospital in Uganda) to open a Medical school in 2017.
These are just a number of the highlights and partnerships that have been fruits of 2016.
We are in the process of developing this blog and hope that we can continue to give you more and more stories of how your generosity is supporting Uganda Christian University– a center of excellence in the heart of Africa.