I´ve got the joy, joy, joy, joy
Feb
18
I have been in Honduras for 1 month! It has been a busy first month here. When I got here, I shopped and helped set up my little house where I am staying. My house is right behind the house of a very sweet family. They cook me breakfast and dinner when I want and do my laundry for me… I feel very spoiled.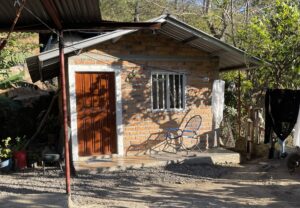 I am the first grade teacher at JOY Christian Academy. The teachers had almost 2 full weeks of teacher workdays. During that time, I worked on my first week lesson plans, quarterly plans, cleaning, painting, and decorating my classroom.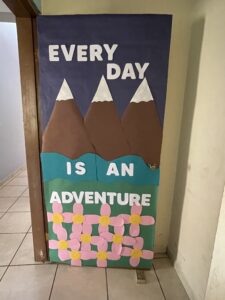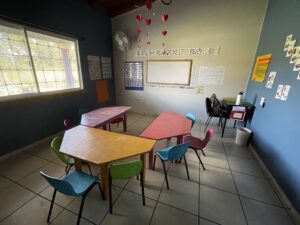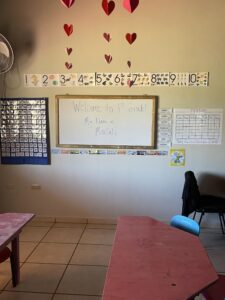 School started Thursday, February 9th, where the students just came for half a day. I just completed my first full week with the students. The first few days we spent playing get to know you games and going over classroom procedures. I have 9 students! Some of them are coming into the class with knowing no English. We started really getting into classroom instruction and getting into our routine this past Thursday which I was really excited about! I teach them math, phonics, reading, writing, and science. I also do a weekly art class and Bible class with them. A different teacher comes to teach Spanish once or twice a day and Social Studies twice a week. As a group, PreK to 2nd grade, we have a general devotional and P.E. once a week as well.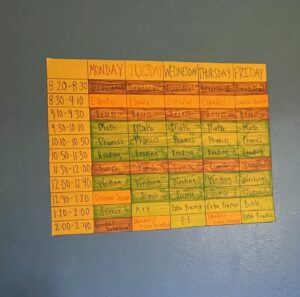 Some of the teenagers who didn´t have the experience of English immersion school during elementary school are interested in learning English so Tuesdays and Thursdays from 3:30 to 4:30, I teach them English.
I am really enjoying what I am doing, even though it is very challenging! I look forward to seeing more progress in my students and seeing them grow in following instructions, learning about appropriate classroom behaviors, and starting to learn English.