Doing Something For Life
Jun
10
One Anglican Woman Making A Difference
Late last summer, an email came in from a woman named, Deb Spellerberg. The email said, "How can I help you? My family attends St. Paul's Anglican Church in Conway, SC. I recently became a member of Daughters of the King, and I noticed your organization on our prayer list. I belong to many ministries but the cruelty of wrongful ending of life is so very close to my heart. I was wondering in some small way how I can be of service to you?"
After reading the email I reached out to the author, Deb Spellerberg. We met over the phone, and I heard her passion for life and her willingness to serve God. I asked her about herself, and she noted that she loved doing crafts and was interested in using her "crafting" to help protect and honor life. We discussed various options, and a few weeks later she sent a picture of a beaded bracelet with a charm that said, 'Life is a Gift.' She asked if AFL thought women would like to wear a witness for life! I LOVED the idea!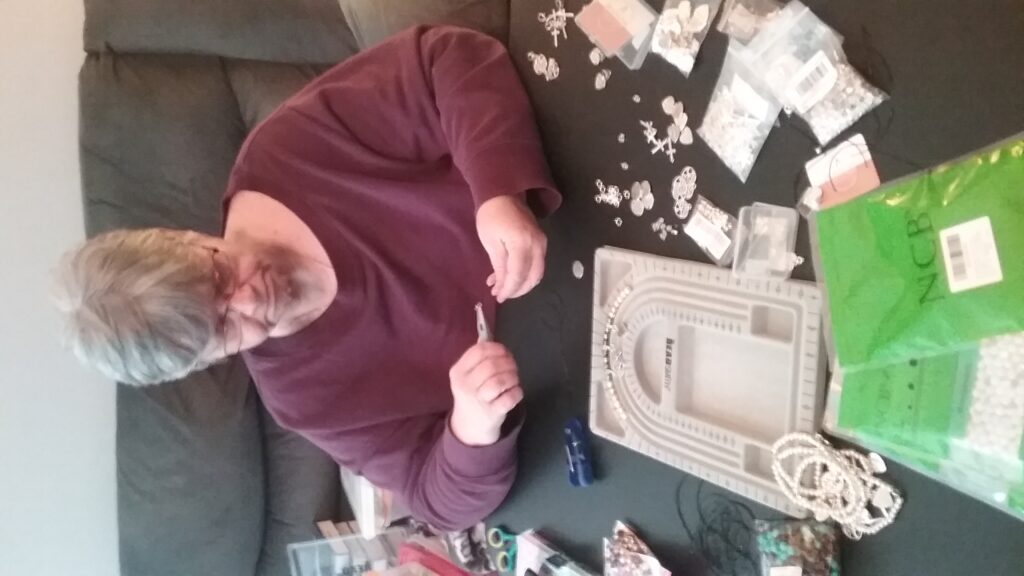 She started making bracelets, selling them at her church, and sending us the profits! Before I knew it, she had sent us additional pieces that we sold at our Life SUMMIT in January. She has continued to make them, and we now have some in stock and available on our Shopify store online.
But Deb didn't stop there! She heard about "Hats from the Heart," a ministry developed by chaplain, Canon Julie Russell-Crunk. Hats from the Heart provides impoverished newborn babies and young children worldwide with hats to protect them from weather and unsanitary conditions. "Most of what parents are able to salvage for their children comes from the scattered unsanitary refuse of others", commented Canon Julie. "A new item is anything they can find. These hats are a welcomed joy and needed protection for children living in adverse conditions." The hats can be crochet, hand knitted, or sewn with love, and each one is prayed over and sent with a Bible verse.
Once Deb learned about Hats from the Heart, she began crocheting and sent Julie a collection of handmade hats that were shipped off for distribution to the Ukraine, Guatemala, and Lebanon.
I thank God for Deb and I hope others are inspired by her faithful witness. Just as the little boy in John 6 offered his loaves and fishes, Deb, in offering her hobbies to God, is touching many lives.