After the SCOTUS Decision on Abortion Doctors
Jun
30
On March 4, I stood in front of the U.S. Supreme Court praying, while the oral arguments were heard for the Louisiana June Medical Services v. Russo case. I was joined by hundreds of other women who regret their abortion, interceding before the Lord, that the Supreme Court of the United States (SCOTUS) would understand the need to uphold a basic law requiring abortion doctors to have admitting privileges at a local hospital.
It seemed common sense that everyone would see the significance of upholding this law.
As the number of abortion advocates continued to grow in front of the Court that morning I shocked that they couldn't or wouldn't see the value in a law that was passed to protect the very women they claimed to care about.
They called us liars when we tried to tell them about the 104 women taken by ambulance out of abortion clinics in 2019 after being injured during the procedure.
Last week, Dr. Damon Cudihy, a board-certified obstetrician and gynecologist, practicing medicine in Louisiana for the past 17 years, explained in a Daily Signal article the rationale for this state law.
"The case involves a challenge to the constitutionality of a Louisiana law, Act 620, that was passed in 2014. I testified in favor of it before the Louisiana legislature, and later, as an expert witness, took the stand to defend it when it was challenged in federal court. The bill sailed through the state legislature's health committee unopposed and was easily voted into law with virtually no opposition. Since it was such a truly modest proposal, one to merely hold doctors performing abortions to the same standards as other doctors, I was shocked that it eventually became such a contested law.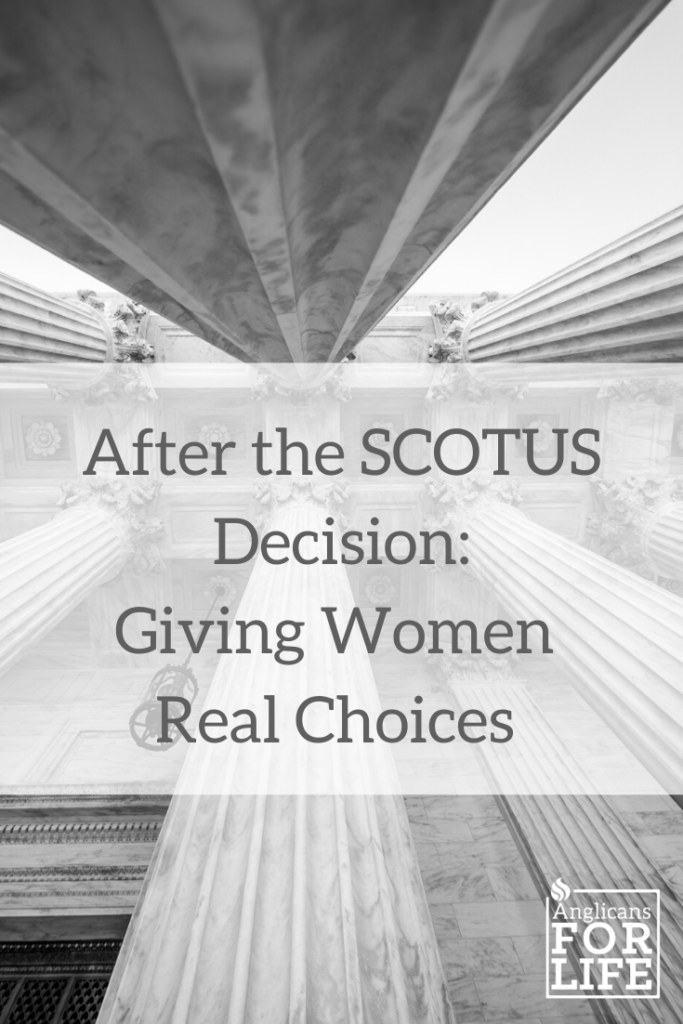 "This women's health bill was led by a woman. It was written by a woman. It even had overwhelming bipartisan support.
"It made perfect sense to me as a doctor. After all, every other doctor serving at outpatient surgical centers is required to have hospital-admitting privileges. Why should doctors at abortion centers be held to a lesser standard?
"Why should women seeking these procedures be denied the same standard of care all other patients receive?
"Yet, a lot has been said about the law from both sides of the abortion debate. Abortion advocacy groups claim it is just a move to close abortion clinics. Pro-life groups claim it is about patient health and safety.
"As a woman's health physician (obstetrician and gynecologist, or OB/GYN) with more than 20 years of experience in the medical field, I have an opinion that is based both on extensive study of the issues involved and on my own firsthand experiences with female patients.
"Over the years, I've worked at several different hospital emergency rooms in various U.S. states. I've taken care of patients who presented with complications from induced surgical abortions.
"In my assessment of patients, precious time was lost while attempting to contact the abortion provider or at least to obtain medical records that would have helped me to better care for this patient who presented to the emergency room."
When I heard the SCOTUS decision on Monday, once again the truth hit me. They don't care about women and what is right for them. Pro-Abortion proponents care about protecting abortion, abortion doctors, and the abortion industry. Abortion has become a holy idol to be worshipped and protected at all costs.
What breaks my heart most though, is that the highest court in this country has declared in this decision that it too holds abortion in greater value than the women this law is actually designed to help.
This SCOTUS decision also reminds me why it is futile to think we will end abortion through legislative channels. We will only end abortion when the women who would walk into these clinics know they have the real choice to reject abortion. Only then will we put these unsafe clinics out of business and ultimately close down the entire industry.
It is critical for the Church to partner with pregnancy resource centers. When we provide the practical ministry women facing unplanned pregnancies need, they can choose life instead of abortion.
Deacon Georgette Forney, AFL President