The Traveling Sweater
Aug
20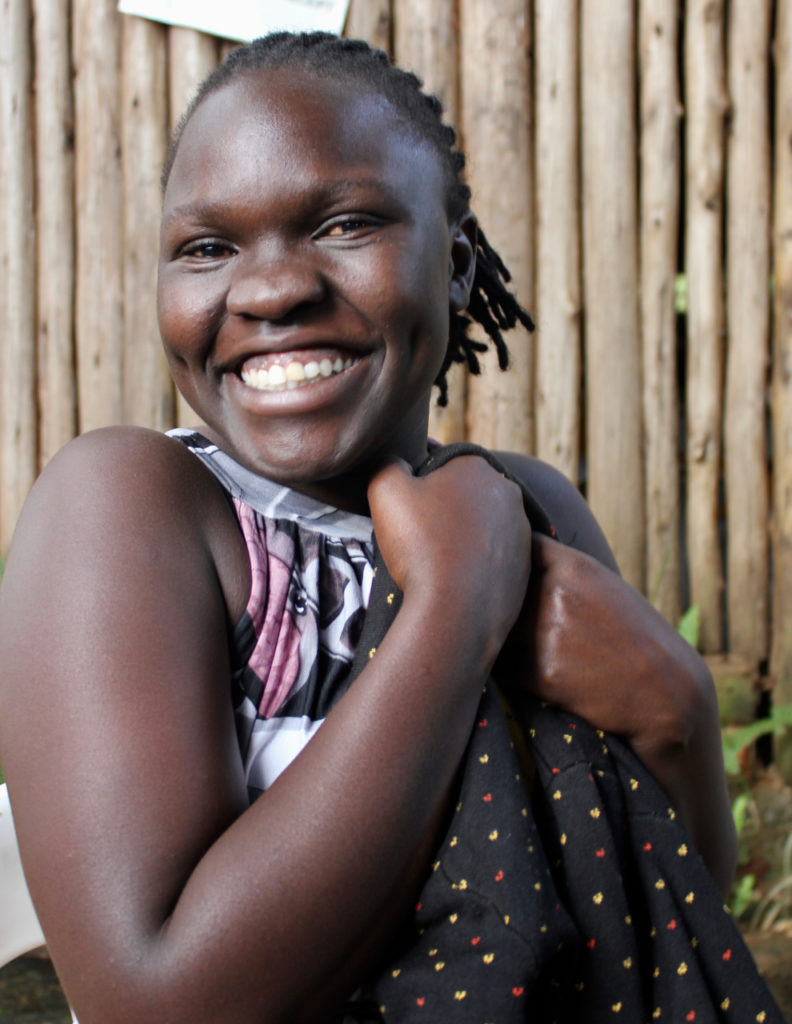 By Patty Huston-Holm
It was 65 degrees Fahrenheit (18.3 Celsius) when I saw Rose this morning (August 16, 2018). She wore a smile and a mostly-black sweater. In Uganda, such weather is cold. My arms were bare.  In Ohio, temperatures like this are refreshing.
Sitting with me at the Uganda Christian University Touch of Class canteen, she apologized for the sweater – a man's sweater, she admitted, and one she bought used from her brother's shop. I encouraged her to see the garment's beauty. And I asked her to keep it close to her over the next four months.
You see, my young friend Rose will on Friday (August 18, 2018) take her first-ever plane ride to her first-ever trip to the United States. Her emotions are mixed. She is honored – the only African chosen for a semester of writing courses at The Kings College in New York City. She is anxious. While the college is Christian, she will be living in the liberal community of Greenwich Village. She feels guilty knowing how much the scholarship she got could buy for her family, friends and village.
While holding her hands and praying with her today, I reminded her that God gives us gifts like these, that she is a gift, and that others she meets in New York City will surely see her that way.
I met Rose when teaching journalism with Professor Angella Napakol last year at Uganda Christian University. Right before I left, I matched up Rose and two other students for a one-week internship in northern Uganda with two professors (Diane Ross, Pegi Lobb) from Otterbein University (Westerville, Ohio). Like many, they enjoyed her eagerness to learn and help others.  If that wouldn't seal the deal for wanting to hang around with Rose, her deep dimples on both sides of her cheek do.
This morning as Rose removed the sweater in embarrassment and clutched it in her hands, I insisted she pack it in the small green suitcase I gave her.  I told her the story about the "traveling pants." I suggested she write about her traveling sweater. I hope she reads this and that she does.
God speed, my young friend.
+++++
For more information about how you can sponsor a student who might make a difference as Rose is, contact Mark Bartels, UCU Partners executive director, at mtbartels@gmail.com.   Also, follow us on Facebook, LinkedIn and Instagram.